2014-2017


Cosmo by Filisia
Founder and Director of edtech/IoT startup company that works in the intersection of learning, design and the arts. Our first product is Cosmo.
—f
ilisia.com
Cosmo: Accessible gaming and multimedia interfaces used in learning and therapy

Our first product is Cosmo: modular, wireless, hardware controllers and a software platform with interactive software exercises. The software helps train specific cognitive, communication and motor skills through games and musical expression. Therapists and educators can select among a variety of interactions that train socialisation, logical reasoning, exergaming, memory and turn taking skills among others. Cosmo collects and reports data of users' abilities, offering a comprehensive data driven approach to therapy. Cosmo has been co-designed with 200+ special educators, therapists, students and parents.

Cosmo entered the market in October 2016. It is currently in 20 countries and 500 schools, hospitals and therapy centers improving the learning and access of 5000+ students with Special Education Needs.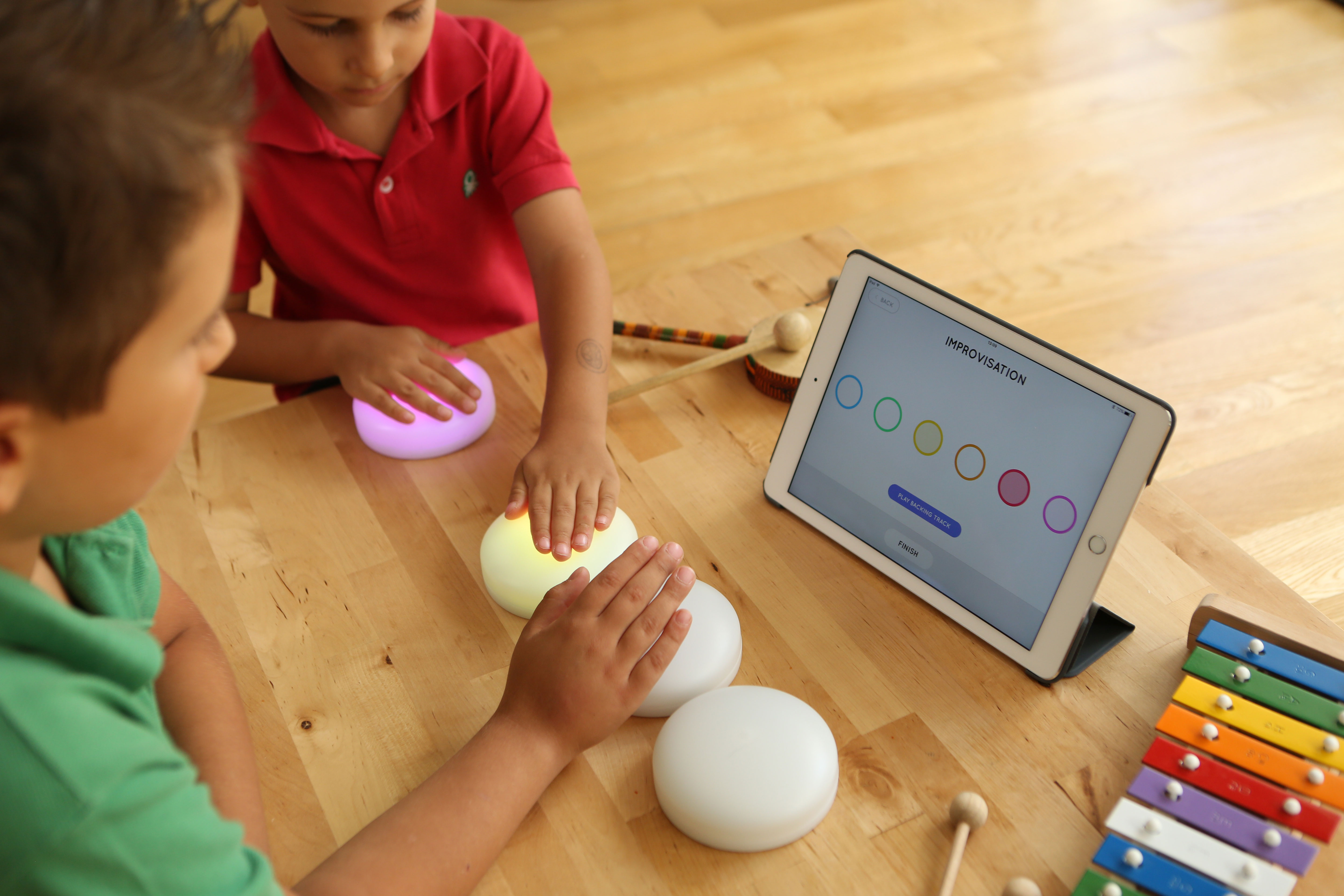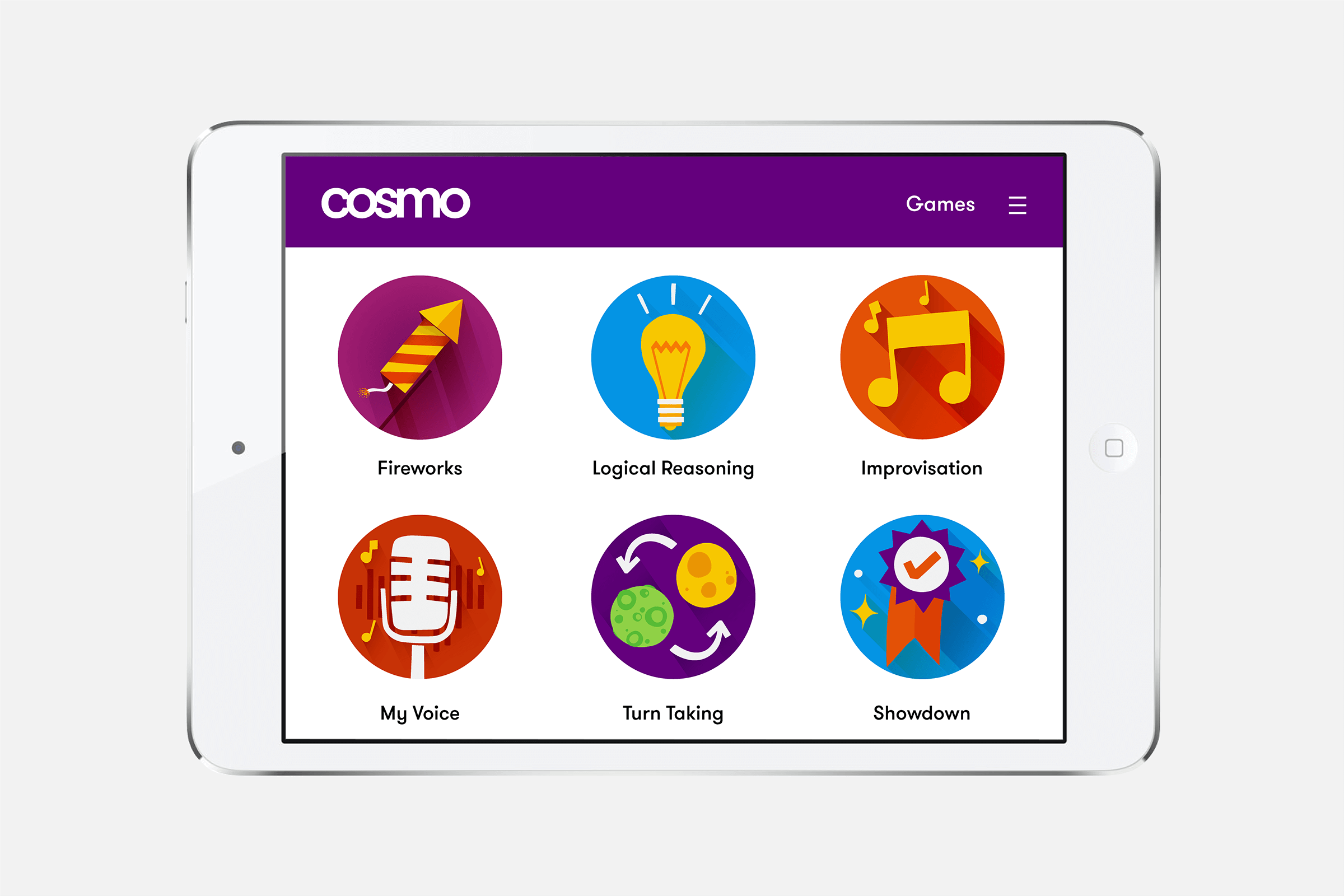 Since 2014, as a director, I've helped raise £400k in venture and grant funding and overviewed the steps below as well as setting the vision, strategy and business goals together with my co-founders and advisors. I've worked with software, electronics and mechanical engineers as well as parents, therapists, doctors, teachers and users across the product research and development phase. I undertook several parts from need finding, early prototyping, feature setting, interaction/music design, validation of product-market fit and business/pricing model through interviews, questionnaires, A/B and alpha/beta testings.


I've worked together with graphic designers for the development of the company's brand and web presence and organised marketing and promotional campaigns from start to finish (email and social media). I've liaised with several researchers and academics in order to write collaborative funding grant applications. I've also supervised the CE Certification of the product and played a decisive role in the company's hiring activites. Finally, I have managed the participation of Filisia in trade shows and fairs from start to finish (logistics, presentations, promotional strategy).



Awards & Distinctions

Best ICT for Special Education, BETT Awards, 2017
Best Health and Social Care Technology by IoTUK Boost, Digital Catapult and Cambridge Wireless in the UK, 2016
Emerge Education Accelerator Alumni, 2016
Tech For Good Award Finalists by BT and AbilityNet, 2016
Clinton Global Initiative University Fellows, 2014-2015
Winners of the Social Innovation Tournament, European Investment Bank, 2014
Social Impact Award Winners by the Impact Hub Greece, 2014
Innovation in Access to Healthcare, Ashoka Changemakers, 2014
Sirius Programme Alumni, UK Trade and Investment, 2014



Partners


University of Birmingham, School of Education
Goldsmiths University of London, "Music, Mind and the Brain"
UK Trade and Investment



Talks and Exhibitions

Talks at Internet of Things Meetup 2015, Tech for Good Meetup 2015, Hardware Pioneers Meetup 2016
Exhibitions at lnnovate2015, Connected Health Conference London 2015, Brain Injuries Technologies Think Tank Cambridge University 2015, BETT Show 2017, THLON# 25 Interaction Design in Special Education, SXSW Interactive 2016, London Mini Maker Faire 2017, Cambridge Science Festival 2018



In the press

Huffington Post, Forbes